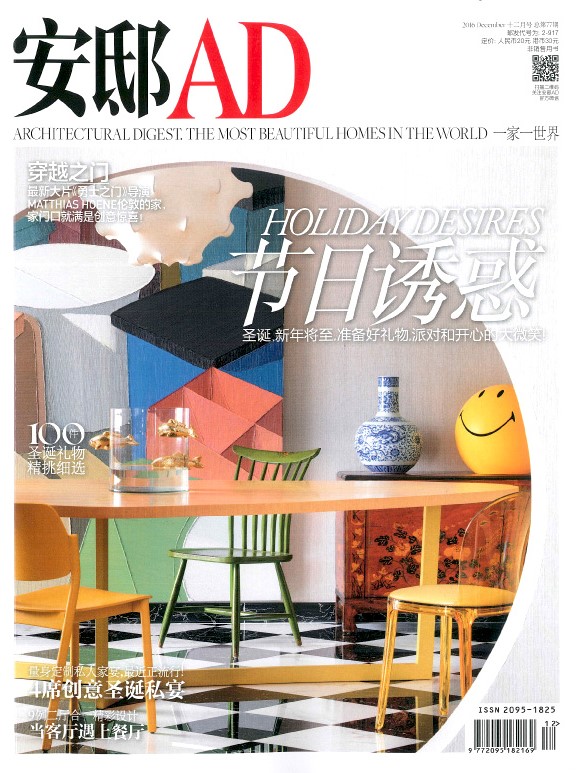 Chaarme is on page 29 of N. 68 of December 2016 inside China edition of AD - Architectural Digest magazine, edit by Condé Nast group.
---
AD China edition
After the big event for the opening of our showroom inside the great mall of Fusen-Noble House, the china edition of AD magazine has insert our brand among these of the most important mool for the Italian design in China.
At Chaarme, we are very proud of this achivement and we will continue to guarantee the high quallity of each product.